December 9, 2013
Will decided to be helpful last night and worked on some of the orders for us.  He thought it might be fun to make some yarn balls for the Cat and Yarn Duos.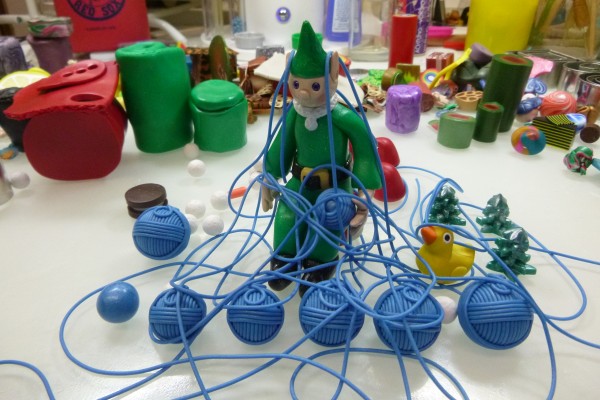 December 8, 2013
Things have been a bit hectic in our workshop, putting together last minute orders for the holidays.  Will apparently was able to find some down time to relax by the campfire.  Slushy's friend got a little too close to the campfire while she was toasting her marshmallow.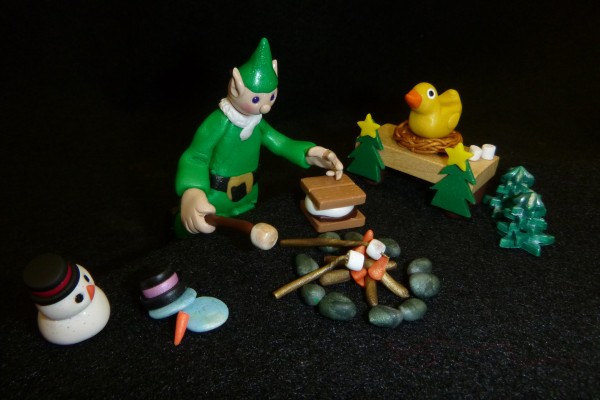 December 6, 2013
Will, Ducky, and all the birds spent the evening "tweeting" and singing Christmas Carols.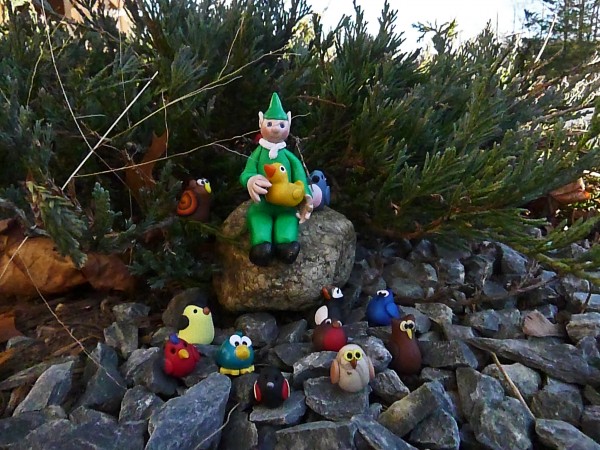 December 5, 2013
Well, Will the Elf has impressed us with his handiwork.  He made himself a chair (looks like he made it big so he can grow into it), and he also made a matching nest bench for Ducky.  Don't they look great!!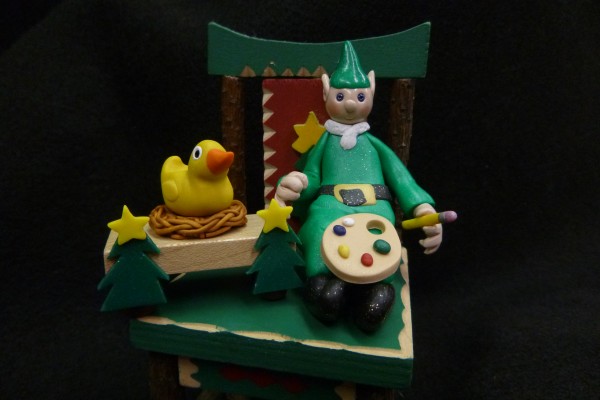 December 4, 2013
We arrived at work this morning to find that Will was hard at work… apparently, he misses Santa's Workshop, and is itching to build something.  We wonder what we will find when he is finished!  We wonder where he was able to find elf sized tools to work with.  Maybe he brought them along on his journey…  Maybe he used some elfin magic to shrink some of our things down…  Now, where did I put my pencil?? I thought I left it right on my work table last night when I left…??  Hmmmmmm…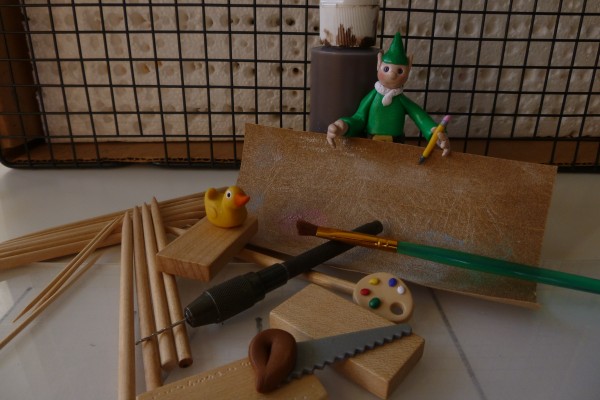 December 3, 2013
Will lends a helpful hand, getting some tags ready to tie on the needles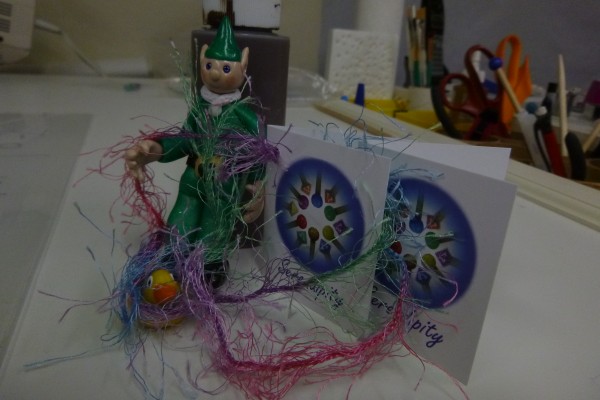 December 2, 2013
Will gets lost in thought while watching Matt Lauer being interviewed by Jay Leno.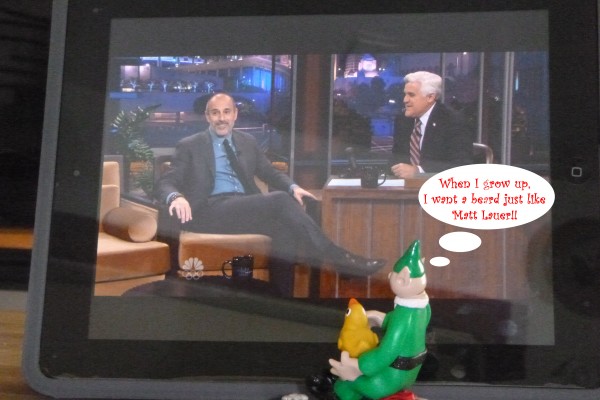 December 1, 2013
Will finds a place to hang out during the Patriots Game.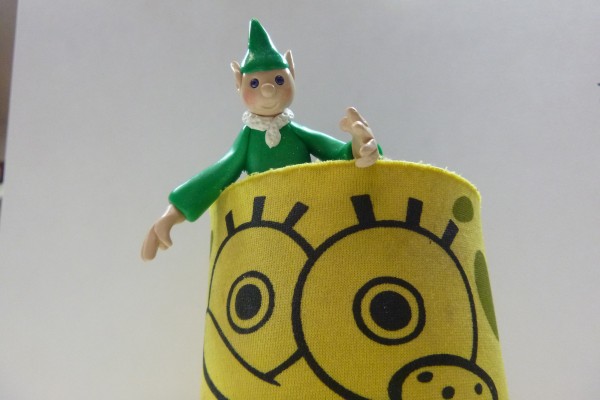 November 30, 2013
Will spent Small Business Saturday shopping for a gift for his brother Bill.  Ducky offers advice on which hat to pick.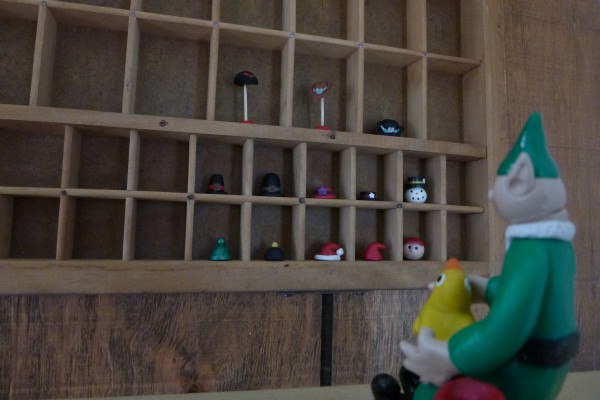 November 29, 2013
We arrived at the studio this morning to find we have a visitor.  "Will on the Sill" has made his presence known.